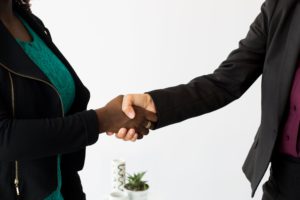 Work with us
TechneValue is a Swiss-based young and rapidly growing company, providing 360° business consulting services to address all the needs of enterprises aiming to optimize their performance in today's fast-paced, hyper-competitive market. Thanks to its professionalism and to its precise and accurate way of working, TechneValue has built a solid reputation at EMEA level and can boast experience with European and international companies, especially in the banking, finance, utility and telecommunications industry. We are certified partner of Genesys and Salesforce, but our core activities also include business and technical consulting, customer management, contact centers, business intelligence, data management and big data analysis. TechneValue has also developed its own performance management and enhanced CRM integration solutions.

Job description
We are looking for experienced business developers to cover the Austrian area. The ideal candidates we are looking for are business developers, either freelance agents or agencies, with an in-depth knowledge of the IT, business and technical consulting and customer management industries in Austria. The new business developer will have the responsibility to identify and generate new business opportunities in the reference territory -in compliance with company policies- by promoting the product portfolio of TechneValue, build key customer relationships, and be the contact point in that territory thanks to their extensive knowledge of the reference market. This person will work in close collaboration and with continuous support from our sales team to widen our customer basis in the German-speaking area (Austria).
Background and experience
We are looking for a business developer with the following background:
They can already count on a network of contacts, made up of medium-large companies (over 100 employees) and regardless of the industrial sector
They are used to work by objective
They have planning, sales and management skills
Negotiation and persuasion skills, as well as ability to cooperate with others

Ability to fluently speak, read and write German and English
Role and responsibilities
The ideal candidate will have the following responsibilities:
They will generate new business opportunities based on their consolidated experience of the IT, business and technical consulting and customer management sectors in Austria
With the support of TechneValue sales team, they will have the responsibility to acquire new customers for our products and services
They will follow their reference territory according to the policies established in the contract
Contract type
Contract of collaboration based on commissions for freelances or agencies

Commissions
We offer significant commissions for concrete business opportunities generated and when sales contracts are signed. We also offer additional and interesting bonuses and incentives when specific objectives are met.

Benefits
We offer an international environment and a specific training on TechneValue's product portfolio, in particular about global leader platforms such as Genesys and Salesforce, and our products. This training will be performed by the TechneValue personnel, both on-site and remotely.

Seniority Level
The ideal candidate is a business developer who has acquired experience in this role (at least 2-3 years) and already has established relations with potential customers.
We are also taking into consideration applications coming from less experienced people, provided that they are energetic, enthusiast, passionate and proactive.

Branche
IT, business and technical consulting, customer management
Employment Type
Contract of collaboration for freelances or agencies
Job Functions
Business developer
Apply here!