Accelerate time to value with TechneValue Professional Services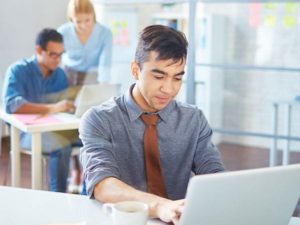 No matter how great a plan is, it is of little use if you cannot deliver it on time and within budget. TechneValue's industry leading best practices and our Professional Services Team guarantee your implementation goes exactly as planned. And once complete, we work seamlessly with your team and train them to ensure an easy transition and knowledge transfer.
As a result, you will get a fully managed environment with significantly reduced downtime.
Our Professional Services Experts are experienced professionals who are customer-focused, and can take care of the entire implementation process. We start from interviews and shadowing of your staff and from the analysis of the touch points, tools, processes and documentation developed, to understand how processes can be redesigned and costs can be reduced.
Thanks to this preliminary assessment we can deploy the best solution for your needs, customize and optimize it, and integrate it with other solutions you already use.
At TechneValue, we place a heavy focus on enabling and sustaining change, as well as establishing the right platforms and technologies to get the desired customer experience. Not sure what you need? Contact us to learn how you can accelerate your time to value and therefore, your success.
Do you need to improve the way you utilize your IT and bring your infrastructure up to date and get it ready for the technological change?
Why don't you meet our Professional Services Managers and start to analyse your needs with us?