Optimize Your Customer Journey and Experience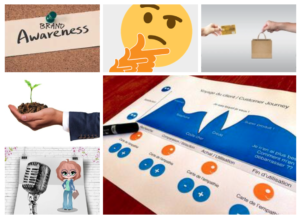 From brand awareness to long-term loyalty, TechneValue is your ideal partner to design, develop and integrate solutions and ecosystems to engage with your customers.
Customers expect a democratized, personalized, unique and seamless experience with no barriers between channels. Companies must fulfill this expectation to survive a digital transformation.
TechneValue is your 360° partner for designing, building & orchestrating digital touchpoints and customer journeys by combining expertise on CRM, web, mobile and user experience. TechneValue's solutions respond to constantly changing customer demands without neglecting your security and business continuity concerns.
Engage with your customer by providing Omnichannel Experience
Leverage outbound marketing campaign through messaging and digital channel. Give your customers easy access to your services, anytime, anywhere, with user interfaces optimized for each profile. Place customers in the center of everything you do, offering them an orchestrated and better customer experience with virtual assistance and optimized on-site service.
Ensure a unique and seamless experience with no barriers between communication channels and customer touchpoints.
Empowers your consumers, employees and partners to request services, find information, register and resolve issues in a self-service mode. Improve quality of service and customer satisfaction while optimizing your operational efficiency, leveraging the full power of AI.
Attract and retain customers
Customers today expect more from your business. With a shared view of your customers, their contact details and their past interactions on a CRM solution, teams can better meet these demands. By knowing your customers' history, interests, and even frustrations, you can begin to serve up experiences better tailored to their needs, elevate how they see your brand and increase their loyalty. And by managing your teams' availabilities, capabilities, knowledge base and customer installed base you can increase your customer and field service efficiency.
Impactful prospective actions
Develop integrations with your CRM, orchestrate your touchpoints and offer tailor-made customer journeys based on customer insights and segmentation. Analyze your results and learn from your past performances.
Do you need an advanced communications solution to improve and/or manage your businesses across a wide variety of internal or market needs?
Why don't you meet our Contact Center Experts and start to analyse your needs with us?