Journey to Cloud as a tool of Transformation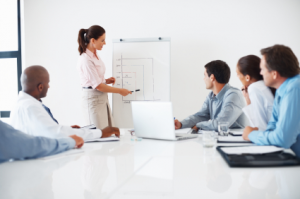 To compete in an era characterized by the current rapid changes caused by an increasingly "disruptive" innovation, a company must necessarily be agile, fast, light.
The cloud makes it possible to achieve these goals but good cloud governance and well architected frameworks are industry buzzwords. The concepts are basically the same. Cloud infrastructure needs to be pre planned is to grant high priority business must so that you don't end up in complex situation later on. Every enterprise when deciding to start the journey to cloud needs to have the right choice of tooling and vendors, an effective governance and a cloud center at the heart of business.
.
That's the reason why planning out a cloud ecosystem right from the start global operation is strategic. With this approach companies can achieve the goal to plan and implement well architected cloud systems up to date with the latest innovation — from cost reduction to data driven workload security.
Your perfect partner!
TechneValue Group is a leading Cloud partner for our customers. From day one, you will appreciate the ethics and service level of a true proximity partner close to you, with strong corporate values revolving around accountability, responsiveness, compliance and transparency. We work with different Cloud providers, such as AWS or Google Cloud Platform, and can recommend you the best solution to be adopted.
Our know-how is your know-how
Our teams boast long-standing experience in the sector, we love challenges and put attention to every detail, that's why we are your perfect cloud partner!
Amazon AWS
AWS offers an environment to help to build sophisticated applications with increased flexibility, scalability & reliability offering compute, database storage, content…
Microsoft Azure
Microsoft's public cloud computing platform it provides on-premises, hybrid and multicloud and giving organisations unlimited freedom to build, manage and deploy apps.
Google Cloud
Google Cloud is a suite of public cloud computing services including a range of hosted services for compute, storage and application development.
IBM Cloud
IBM Cloud offers Market-Leading Security, Scalability and Open Innovation based on Red Hat allowing Increased Agility & Business Continuity
Heroku Cloud
Heroku is a platform as a service (PaaS) based on a managed container system that enables developers to build, run, and operate applications entirely in the cloud.
Alibaba Cloud
Integrated suite of cloud products and services to businesses, to help to digitalize by providing the possibility to build, scale, adapt & quickly using products and solutions.
Do you need to analyse your IT environment & make key changes and/or bring your infrastructure up to date to the Cloud?
Why don't you meet our "Journey to Cloud" Solution Design Experts and start to analyse your needs with us?