Unite your Team around the Customer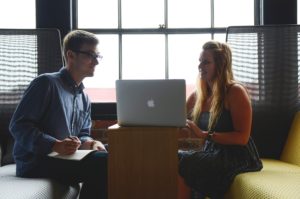 Three are the CRM competencies for a good Professional Services team: knowledge, skills, and attitude.
.
Professional services jobs can be highly demanding, and client needs aren't always predictable , though, we always go above and beyond the execution of a task. Installing a CRM is more than choosing a tool, it's choosing a culture and placing your customers at the center of your strategy. In the digital age, it is necessary to optimize the capacity to manage this volume of information to exploit and make the most out of it. Indeed, it should not be forgotten that the quality of the information available and the ability to mobilize it quickly and efficiently is crucial to remain competitive.
.
Our Professional Services helps our customers derive the optimal value from your solutions over the life of your business from day one. From a smooth and successful implementation, platform integration and data migration, through documentation, staff training and ongoing operational consulting.
Your perfect partner!
TechneValue Group is a leading Salesforce partner with an important network of software architects, developers and industry experts. With our Professional Services Team we provide tailor-made consulting, integration, management and support solutions for all Enterprises. The results obtained with our approach are able to meet the ever-changing challenges of your industry and make TechneValue Group the perfect partner to implement your Salesforce project end to end. To deliver the outcomes that our clients need, we're continually investing in training in areas that matter. That's why we're delighted to be considered a strategic partner with unique know-how and experience — helping our customers strengthen the relationships with their clientele through Salesforce. Our Salesforce Consulting Practice is entrusted to highly-qualified advisors with a solid history of collaborations with industry leaders. The combination of technical and business skills makes TechneValue the perfect partner to implement your Salesforce project end to end.
Our know-how is your know-how
Our teams boast long-standing experience in the sector, we love challenges and put attention to every detail, that's why we are your perfect Salesforce partner!
Sales Cloud
Sell more efficiently and more ingeniously with the help of the world's leading distribution platform.
Service Cloud
First-rate customer service, at all times and on all your communication channels. Go the extra mile for your customers.
Marketing Cloud
Get your marketing upgrade for unique customer experiences and tailor-made interactions.
Commerce Cloud
Unique customer experiences fast-track your success, online and offline.
Field Service Cloud
Deliver trusted field service from anywhere increasing productivity, online and offline, with field service built for any needs.
Do you need to manage your CRM – ERP infrastructure and/or bring your infrastructure up to date?
Why don't you meet our CRM – ERP Professional Services Managers and start to analyse your needs with us?